During the preparations for last week's Pritzker Architecture Prize ceremony, honoring the extraordinary work of Shigeru Ban I found myself alone, for just a few moments, in the NightWatch Gallery of the Rijksmuseum in Amsterdam. That. Never. Happens! Because I was on an important job of course I had my camera with me so I couldn't resist taking it out and taking a few shots. Two of which are below. What a privilege .. I only wish I'd had a bit longer with these stunning pictures.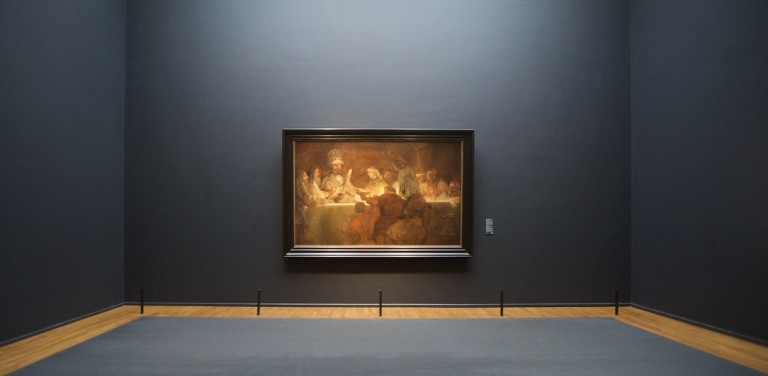 This is the rather less well known "Conspiracy of the Batavians under Claudius Civilis" by Rembrandt. It stands alone in its own gallery space and gives one a sense of how extremely alone we were.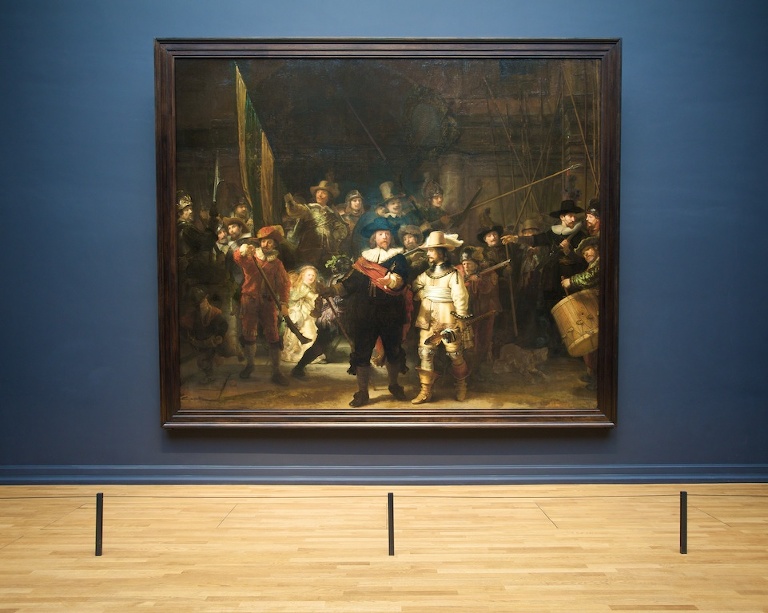 The ridiculously brilliant "NightWatch" by Rembrandt van Rijn. One of my favourite paintings by my favourite painter bar none. Do I live in Amsterdam because I love Rembrandt? No. But it certainly helps to love him and live here!